Word Chums: World's Highest Rated Word Puzzle Game
Word Chums is the highest rated puzzle game one can play. It is a free-to-play game you can play with your friends or solo against the bot. If you are a big fan of crossword puzzle games or word builder games such as Words with Friends or Scrabble, then Word Chums is the best option!
It takes you to another level with fun graphics and sounds, 3-4 player mode, team mode and many more. The best way to put your vocabulary to the test is to play Word Chums with friends and family members. The game comes with distinctive features, and players can purchase the items when they level up and earn coins.
Key Features
Playing Word Chums can offer you some amazing features to make your experience more amazing.
It is a new word game that is easy for you to pick up and play but quite challenging to master. Playing this game can be a lot more fun for friends and family.

Oozing with the personality will bring the game to life, as you can have more fun earning the gear to outfit your chum and show your style.

Once you start playing Word Chums, it will offer you the pleasure of playing. You can use words and letters that will validate instantly and indicate the word's strength.

With the game, you can also see how all your friends are doing because it is a truly social word puzzle game where one can experience a new level of collaborative word puzzle game. It is an amazing game that is easy to learn and fun.

Tricks to play Word Chums like a pro
Playing Word Chums can be so much fun when winning, but how can you win in this game? The tips for playing this game are as follows:
Use letters with high points: While playing the game; you need to ensure you are making a big word so that it offers you high points. It will be better if you go for 5 or 7 letter words which will offer you bonus points.

Extend the word: There can be some other words, too, which you play while playing the game, giving you a high score. It is quite easy to extend the words to the board by adding the letter S at the end.

Become a leading chum: It will also give you a chance to become a leading chum while playing the game. It is where the weekly leaderboard comes in, and you can get the chance at the top of the leaderboard.

Keep track of achievements: If you want to become a pro or lead Chum, you should always keep track of your achievements. You should pay close attention to the statistics and compare them with others.

Conclusion
Word Chums is an exciting game where you can play against friends, random players and even computer bots. It will help in strengthening your word combinations and improve your vocabulary. You can find the best word and beat the hint challenges offered.
How to Cheat in Word Chums: Tips You Didn't Know About
Word Chums is a fun, app-based game that is reminiscent of scrabble. In each game, you will start with a bunch of letter tiles and slowly build out words. Based on the words that you spell you will receive points that help you win the game. However, as you get toward the end of the game it can become difficult to use all your letters.
One of the easiest ways to get a high score in Word Chums is to use a cheat like an online tool, project LEXICON. You can also use strategies like building words on bonus squares and focusing on integrating letters that have a high point value.
Word Chums Cheat Methods: Online Tools
The easiest of the Word Chums cheat methods is to use online tools like this site. Several websites like this exist and work similar by finding the words for you, but project LEXICON always finds the highest score word that is best to play.
To use one of these websites you will simply go to the website and put in all of the letters that you have available. Then the site will come up with a list of words that you build using those letter tiles. It also includes the point values for each word so you know which words will be the most valuable and give you the most points.
It will put your vocabulary to the test as you have to rearrange the word by scrambling it into the real world that you may love. With this, you can get more words and earn more XP, which helps you level up and unlock other gears.
An example of what this tool can do when the best word was found: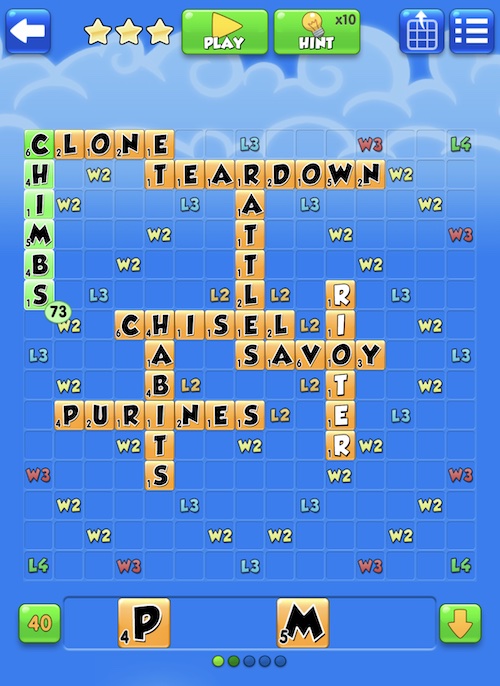 Helpful Strategies
If you're not down to using an actual cheat tool, several strategies can help you score higher without cheating.
With this tool, you can generate several words that are the most accurate to win. Along with that tool, I have also experienced hints and bombs while playing the game, which make everything better for you and help you win or progress.
Focus on Letters with High Point Values: The easiest way to score high in Word Chums is to focus on using the letter tiles with the highest point value. Try to use them first so you have the most options with other letters to go around them since they can be more difficult to use.

Use the Bonus Squares: Another easy way to boost your score in Word Chums is to focus on building words over the spaces with bonus squares. If you build a word over a bonus square, it can boost the score which can make even the simplest of words high scoring.

Keep Shuffling the Letter Tiles: One super easy strategy that can help you find words in your letter tiles is to keep shuffling the words. Sometimes, after you've been staring at the same pattern of words for several minutes, they can begin to blend together. Shuffling the letter tiles can allow you to look at your letters with a fresh perspective and can allow you to notice possible words that you didn't realize before.

The easiest way to get a high score in Word Chums is to use a word grabber tool like project LEXICON. This will take your letters and show you all of the words that you can make from those letters.
If you'd prefer to avoid cheating, you can always use strategies like using high-value letters, building across bonus squares, and shuffling your tiles.